We recognize that all our patients are unique and deserve to receive orthodontic care that reflects their individual needs. Our experienced and talented team is committed to working with you and your family to create a comfortable, stress-free, and rewarding orthodontic experience every time you visit our practice.
We are pleased to welcome you and your family, and we look forward to working with you.
Clinical Team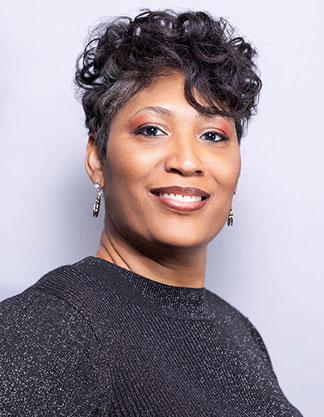 Gail
University Heights Office Manager
I have been part of Premier Smiles Orthodontics since joining in 2007. As the office manager, I oversee the comprehensive operation of the practice, with responsibilities ranging from orchestrating the day-to-day administrative intricacies of the ortho clinics to managing the front desk office services. Beyond these functions, I ensure the repair and maintenance of office equipment, creating an environment where every cog turns seamlessly.
Being a part of this team that's all about comprehensive care fills me with excitement. It's not just about fixing smiles; it's about looking at the bigger picture and caring for the entire patient beyond their smile alone.
I feel privileged to contribute both secularly and within my ministry. My joy comes from helpingthose in need, not just during office hours but at any moment. My life's purpose is rooted in serving others, a value that seamlessly merges with my professional and personal passions.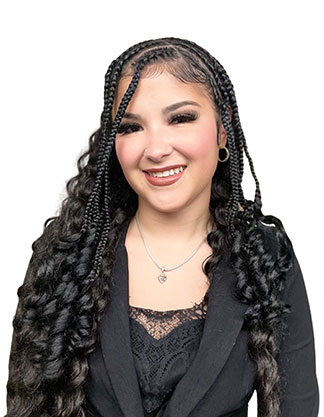 Debbie
Parma Office Manager
I have been with Premier Smiles Orthodontics for two years and am now the office manager for the Parma location. I love what I do! I input contracts in for patients, make financial arrangements, conduct staffing to follow office policy and procedures, and manage office to reach our office goals promoting great customer service. My favorite part of my job is being able to help boost our patients' confidence in themselves with their beautiful smile.
I married to my high school sweetheart and have a beautiful three-year-old daughter. In my free time, I like to spend time with my family, take vacations, and read books.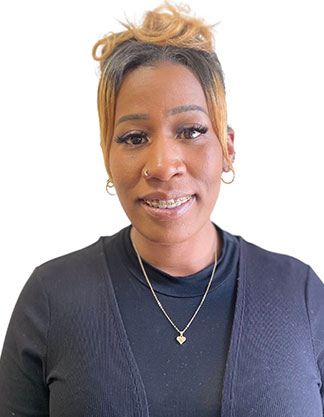 Jayla
Warrensville Heights Office Manager
My first job as an orthodontic assistant was at Premier Smiles in 2012. A few years later, I helped open the Shaker location. I became an office manager after returning to the practice in 2022, where I am responsible for patient accounts, customer service, contracts, and financial arrangements.
I work with a passionate team that enjoys making working with your sure our patients leave satisfied and happy. When everyone has the same goal for patient care, it makes the job not only great, but also makes me feel fulfilled as a person because I am sincerely doing all that I can to help someone through this experience.
I am a mother of three children and a cat mom as well. My hobbies include yoga, going to art museums, cooking, and being outdoors. My oldest son plays the drums and sings, and all three children are artists, so we spend a lot of time together exploring those hobbies!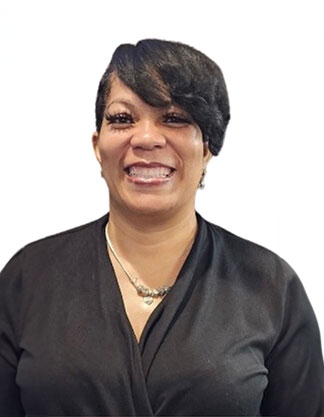 Tonya
Willowick Office Manager
I have been part of the Premier Smiles Orthodontics family since 2023, taking on the role of office manager. My responsibilities encompass a range of crucial tasks, from assisting patients with new contracts and estimates to working diligently to alleviate financial stress for both our patients and the company.
My favorite aspect of my job is witnessing the transformation of our patients into happy, smiling, and satisfied individuals. Their joy is truly infectious and is a testament to the positive impact we're making.
On a personal note, when I'm not immersed in my role, you'll find me exploring new places through travel, sharing my talents on Gospel Stage Plays, or cherishing quality time spent with my cherished friends and family.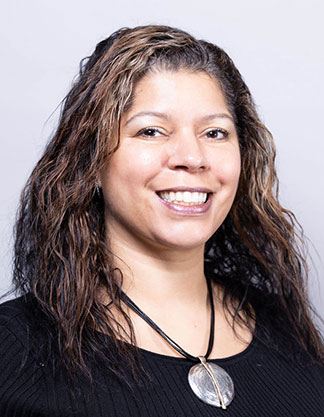 Yvette
General Manager
Since beginning my career in dentistry in 1990, I have helped many dentists start their practice and build them from the bottom up. I have been an assistant for many doctors in all fields of dentistry. Starting in 1998, I've been at Premier Smiles Orthodontics, where I have expanded my experience by assisting, running the front desk, managing, and now being the general manager. My goal is to make sure our patients, doctors, and staff are happy, along with providing great customer service. My passion is our patients and taking care of them the way I expect to be taken care of.
I love my job first and foremost! At home, I love movies, my children, and my animals. I keep wonderful people around and always have a positive attitude in life!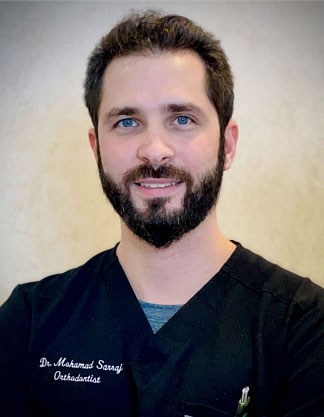 Dr. Sarraj
Clinical Director
As the clinical director, I play a pivotal role in shaping the practice's dental goals and strategic direction, while also contributing to the recruitment and retention of skilled dental staff. I'm committed to staying abreast of the latest developments in the field to ensure that Premier Smiles Orthodontics remains at the forefront of orthodontic care.
I love making a positive impact on his patients' lives. I'm driven by the desire to provide impeccable dental care and to witness the transformational power of a confident smile.
Outside of the office, I like to spend time with my family. I live with my wonderful wife, Dr. Ghaddy, and our amazing son, Bassel. We are eagerly anticipating the arrival of a new member. Together, we love outdoor activities like zip lining, soccer, golf, and swimming.